Gender Surgery in San Francisco

CONGRATULATIONS to Brownstein & Crane Surgical Services on the completion of our 100th phalloplasty on April 8th, 2015!!!   While maintaining lower complication rates than those published in respected international journals, we will continue to strive to provide the highest standard of surgical care we can. Thank you to all of our patients, support staff, caretakers, and ancillary providers for your part in making this milestone possible.
WE HAVE HEARD YOU:
DR. CURTIS CRANE AND THE STAFF AT BROWNSTEIN & CRANE SURGICAL SERVICES HAVE BEEN CONCERNED ABOUT THE LENGTHY WAIT TIMES FOR SURGERY. WE ARE IN THE PROCESS OF DEVELOPING SOLUTIONS THAT WILL NOT COMPROMISE THE TECHNICAL EXPERTISE AND HIGH QUALITY CARE HIS CURRENT AND POTENTIAL PATIENTS EXPECT.
HE IS IN THE PROCESS OF SELECTING THE MOST QUALIFIED SURGEONS TO HIRE AND TRAIN IN THE SURGICAL TECHNIQUES HE HAS PERFECTED. WHILE REMAINING ACTIVELY INVOLVED IN THE OVERSIGHT AND QUALITY CONTROL, DR. CRANE HAS HIRED DR. MANG CHEN, A FELLOWSHIP TRAINED RECONSTRUCTIVE UROLOGIST. MORE THAN 150 PROCEDURES HAVE BEEN SCHEDULED FOR DR. CHEN AND DR. CRANE TO PERFORM TOGETHER AS A SURGICAL TEAM. DR. CHEN WILL BE PROVIDING THE SAME STANDARD OF CARE THAT DR. CRANE HAS ESTABLISHED.
ADDITIONALLY, DR. CRANE IS OPENING A SECOND PRACTICE IN AUSTIN, TEXAS IN 2016. HE SELECTED AUSTIN FOR MANY REASONS, INCLUDING THE VIBRANT TRANSGENDER COMMUNITY LIVING THERE. HE ALSO HOPES THAT THE LOCATION WILL BE MORE CONVENIENT FOR PATIENTS ORIGINATING FROM THE MIDWEST AND EAST COAST.
AFTER EXPANDING TO AUSTIN, DR. CRANE WILL CONTINUE TO BE IN CONSTANT COMMUNICATION WITH DR. CHEN AND WILL BE RETURNING TO THE BAY AREA SEVERAL TIMES PER QUARTER TO SEE PATIENTS AND CONTINUE TO PERFORM SURGERIES.
IT IS OUR STRONG BELIEF AT BROWNSTEIN & CRANE SURGICAL SERVICES THAT MORE ACCESS TO HIGH QUALITY CARE ACROSS THE COUNTRY WILL STRENGTHEN THE UNDERSTANDING, SUPPORT, AND ACCEPTANCE OF THE MEDICAL, POLITICAL, AND SOCIAL MOVEMENT FOR THIS COURAGEOUS COMMUNITY.
Origins of Our Practice
Dr. Curtis Crane, who is Board Certified, has a very unique background in that he is one of the world's only physicians who is dually trained as both a plastic surgeon and reconstructive urologist. With this combination of specialties, Dr. Crane is particularly trained to treat patients requiring major genito-urinary reconstruction, such as in female to male and male to female sex confirmation surgery. He completed a urology residency at Dartmouth, a fellowship in trauma and reconstructive urology at Detroit Receiving Hospital, and plastic and reconstructive surgery at the University of Texas Health Science Center. Dr. Crane recently traveled to Europe to complete a fellowship specific to gender surgery. He is well published in both urology and plastic and reconstructive surgery.
Pursuing his interests in gender confirmation surgery, he has worked extensively with Dr. Miroslav Djordjevic multiple times in Belgrade, Serbia, with Dr. Preecha's team in Bangkok, Thailand, and with Dr. Monstrey in Ghent, Belgium. Having enjoyed working with transgender patients all over the world, Dr. Crane has settled in San Francisco where he is continuing Dr. Brownstein's 35 year practice.
Dr. Crane will continue Dr. Brownstein's legacy by welcoming Thomas Satterwhite, M.D. to his practice in August 2014. Dr. Satterwhite will be joining our practice after completion of a craniofacial fellowship in Miami, FL under the tutelage of Dr. S. Anthony Wolfe, a world-renowned craniofacial surgeon. Dr. Thomas Satterwhite obtained his Bachelor's Degree (Human Biology with Honors) and Medical Degree at Stanford University in Palo Alto, CA. He remained at Stanford Hospital to complete his residency in Plastic Surgery, a highly regarded training program. Dr. Satterwhite's addition to the practice will continue to solidify our commitment to provide the best surgical options to the trans community.
Meet Brownstein & Crane Surgical Services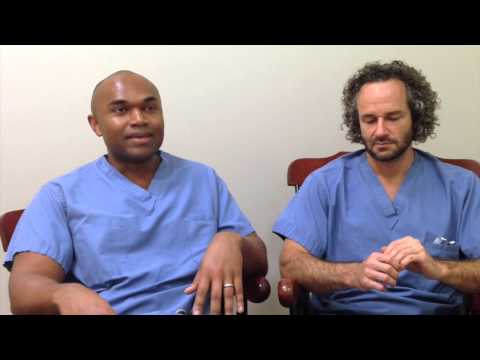 Recognition
Dr. Crane would like to express his sincere gratitude for being voted Best FTM Bottom Surgeon in FTM Magazine's Best of 2014. The constant support he receives from the transgender and gender non-conforming community continues to fuel his passion to provide the best surgical care possible.
MTF Surgery & FTM Surgery Procedures
Dr. Brownstein personally trained Dr. Crane to continue offering his style of FTM top surgery. In addition to top surgery, Dr. Crane offers all SCS procedures for male to female, female to male and gender non-conforming patients. Dr. Satterwhite will be performing top surgery, vaginoplasty, and specializes in facial feminizing procedures.